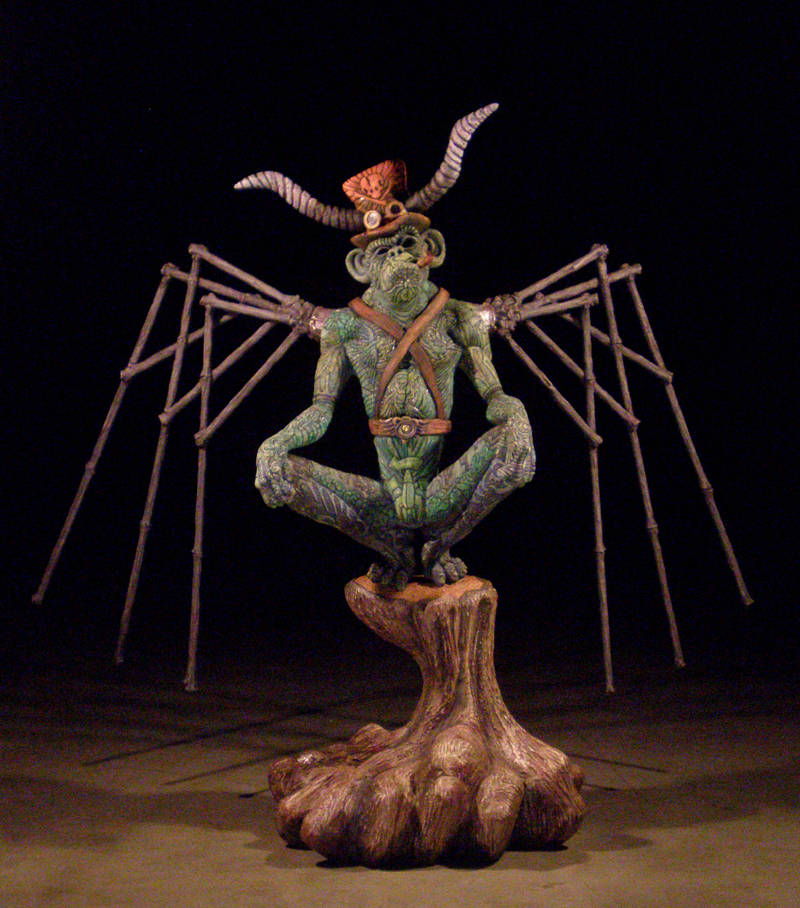 Since I've started this blog for my fiction, I'm going to follow a bit of advice to include stuff that interests me and might intrigue my readers. Well, I've always been a huge fan of art and have found my imagination spinning out of control when masterful work is found.
…and so this marks the beginning of Inspiration Tuesday.
---
This wonderful piece brings to mind the various totems, knickknacks, and tchotchke that can be found in a great many spiritual stores across the country. Barnstormer, though, seems to be a special piece pulled from the far corner of a dark and acrid basement in a great-aunt's gothic house out in the countryside.
Yes, eccentric Aunt Ellabrie with her wide brim hats, countless jangling bangles, and Paco Rabanne perfume. She always sends a birthday card with a number of single dollar bills equal to your age… all printed the year you were born. Every year. Without fail.
Upon waking, the world felt off. Heavier.
For some odd reason, a fleeting thought–sure hope Ol' Aunt Ella is well–goes through your head before discovering this statue sitting next to the coffee maker.
© Ezekiel James Boston
---
©2014 Claybeast
You can find more by Claybeast at:
http://www.claybeast.com
https://www.facebook.com/claybeast
http://www.artsyshark.com (Brian Somerville featured)